Seaspy Model DHC-5 Divers Helmet Camera
Seaspy Model DHC-5 Divers Helmet Camera
The new DHC-5 low light colour camera has been developed to be small and light enough for mounting to a divers helmet.Machined from solid Titanium, the housing has immunity to corrosion during long term immersion in seawater and with a scratch resistant window this camera is well suited to the demands of commercial diving.
Digital signal processing is used to produce a clear image with good colour balance even in difficult lighting conditions.
A built in voltage regulator with reverse polarity connection and video output protection against misconnection or transients reduces the chances of damage during installation and operation.
As an option, the camera can be supplied with a built in long line amplifier and balanced line output for operation with twisted pair cables.
To ensure compatibility with other equipment, provision has been made in the design to accommodate a variety of small underwater connectors including Jupiter size 10, MCBH4 or a moulded penetrator and tail to LPIL4M or IL4M etc.
Where a right angle penetrator is fitted, the camera orientation can be preset during manufacture to make best use of space on the divers helmet and keep the cable end tidy. 
SEASPY DHC-5 SPECIFICATION
| | |
| --- | --- |
| Dimensions | 29mm diameter (1.2 in), 115mm long (4.5 in) |
| Weight | 182gm (6.5oz) in air 106gm (3.7lb) in water |
| Depth Rating | 305 Metres (1000 feet) |
| Material | Titanium |
| Resolution | 700 TV lines |
| Light required | 0.1 Lux minimum light |
| Field of View | 62 degrees horizontal in water |
| Power Supply | 13 to 30 volts dc @ 100mA |
| Outputs | Composite video (Optional Balanced Line Output) |
| Video options | PAL or NTSC |
| Connector options | Most connectors can be supplied on request |
---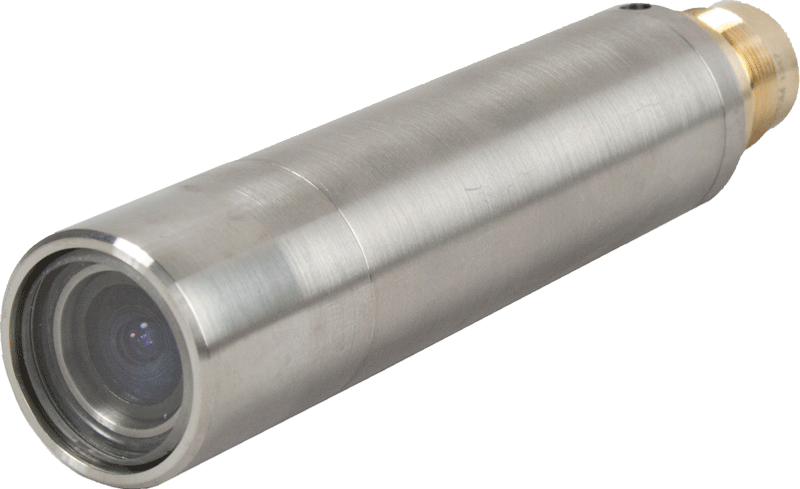 Download PDF