Dual Camera & LED Light Controller
Dual Camera & LED Light Controller
This dual controller provides power and control for two underwater video cameras and lights in a rugged, lightweight and easy to operate package.
Housed in an attractive power coated, extruded Aluminium case with clearly marked controls, it is ideal for use in dive control rooms or mobile units where space is at a premium.
This unit is compatible with all Submertec composite video cameras, such as the DHC5 and LED video lights such as the UVL3. 
Cameras and lights are individually switched.
Brightness controls provide dimming of the lights.
Lights are powered from variable constant current outputs at up to 2 Amps for use with Submertec UVL3 lights. 
Controls on the rear panel allow the maximum current to be limited if required for operation with different lights.
All connections are to the rear panel which is clearly marked. 
Two independent BNC video outputs are provided from each camera to allow additional monitors to be connected.
The video level from each camera can be adjusted if required.
This unit can also be supplied as a triple Camera and Light version.
DUAL CONTROLLER SPECIFICATION
Dimensions
233mm wide, 140mm high, 315mm deep (excl handles).
Weight
3.7kg
Power Source
100 - 240 vac 50 / 60 Hz
Camera Power
15v
Lamp Power
Constant current from 28v source
Lamp Control
Variable current at up to 2 Amps
Video Input
CVBS (Composite)
Video Outputs
Adjustable level. Each with 2 indenendent outputs
Umbilical connection options
Amphenol 97-3106-18-1P (on cable end)
Or
Amphenol CA-3106E18-1PB (on cable end)
---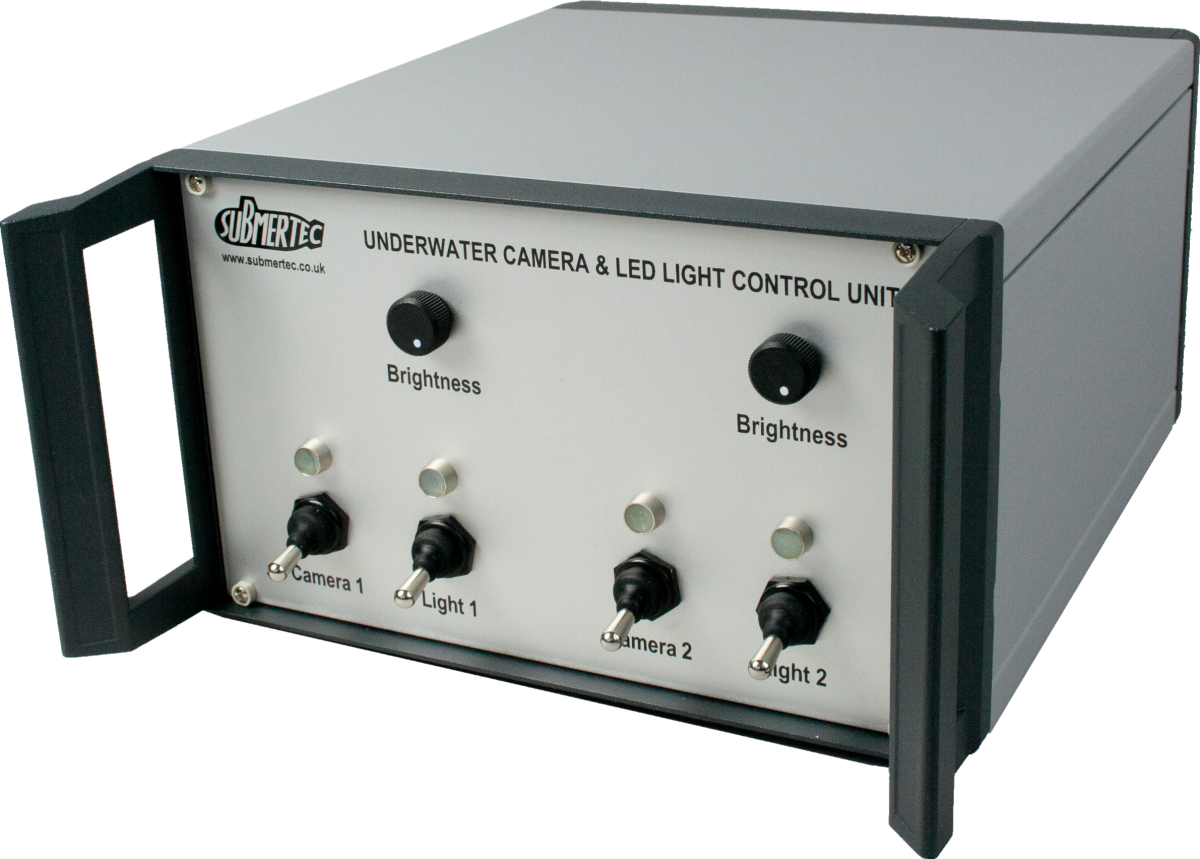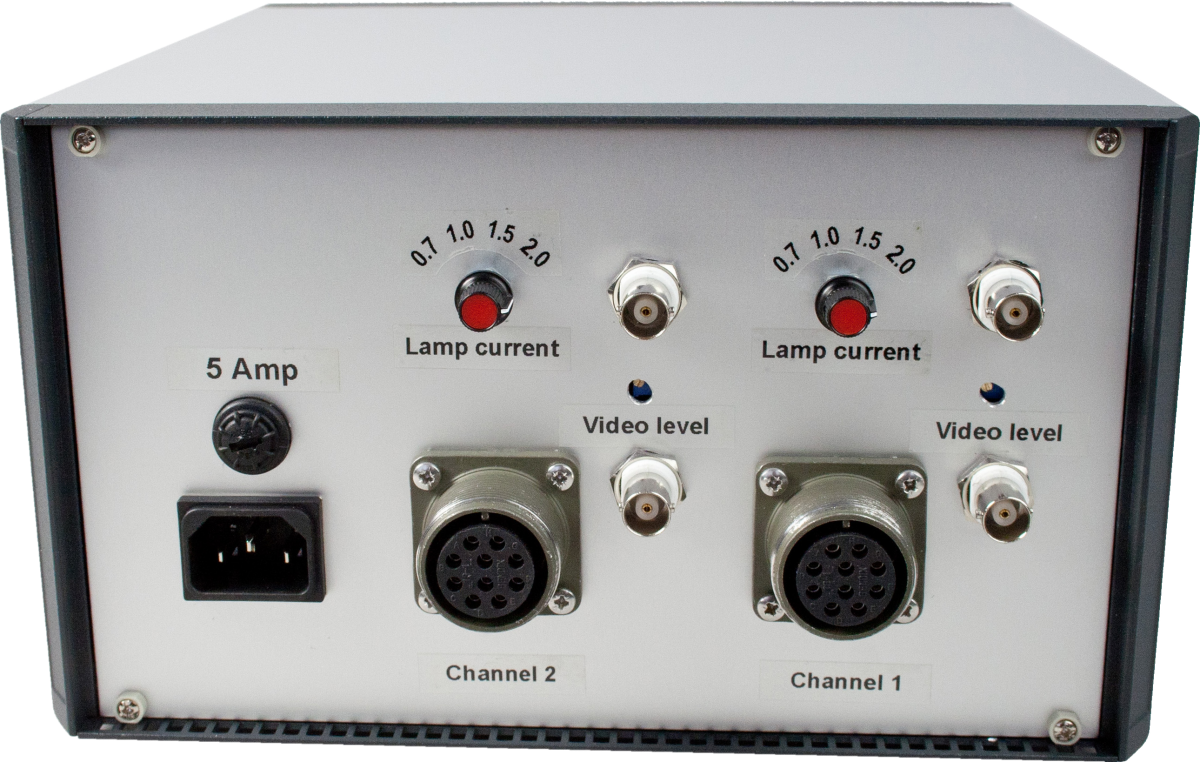 Download PDF