Model SS-CPE Pelco Interface Unit
Model SS-CPE Pelco Interface Unit
The SS-CPE provides power to a Super Spyball or HD-CZ camera.
A Submertec SSB-202 Pelco Interface PCB inside the box provides RS485 connections for communication between the Interface Unit, Super Spyball or HD-CZ camera and most standard Pelco controllers.
Pelco controller joystick, focus, zoom and iris all operate directly from most controllers.
Additional functions such as "Goto" are also available using the "Call" (Shot) commands.
A range of special non-standard functions are available through the unit and these include a wide range of camera features such as shutter speed, colour balance, mirror, WDR, text overlay, save settings, restore settings etc.
When used with the Super Spyball these functions also include LEDs on,  Brightness, Pan & Tilt Limits, and control direction reverse.
The interface board inside the box provides baud rate conversion between control input and camera output to allow operation from a wide range of controllers. It also provides an identification number for use in multi camera systems.
Baud rate and camera identification number can easily be changed if required using clearly marked rotary switches inside the box.
When used with an HD Super Spyball or HD-CZ camera an optional video converter can be fitted to change the standard HD-TVI signal into HD-SDI, HDMI or VGA for use as required.
---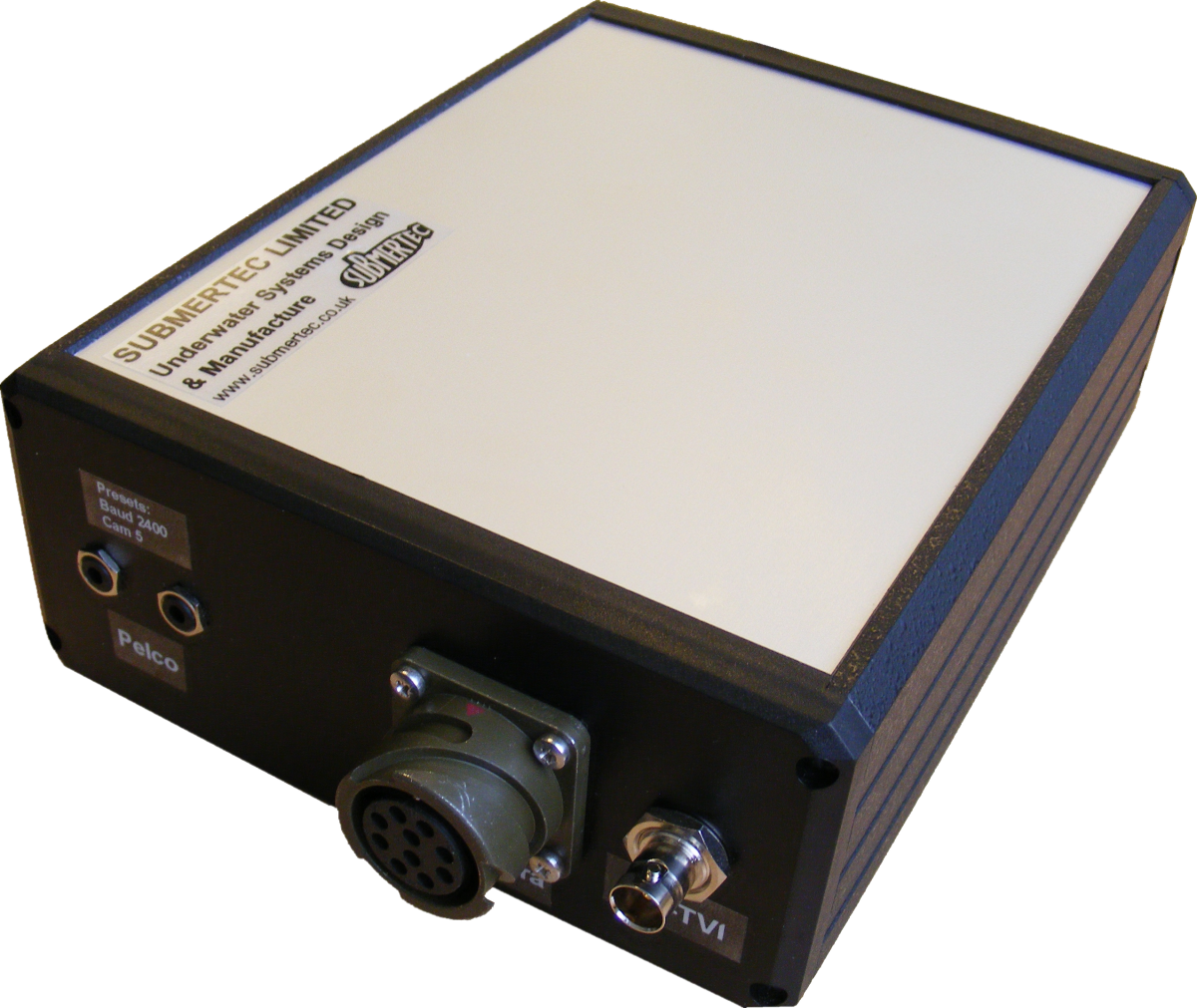 Model SS-CPE Pelco Interface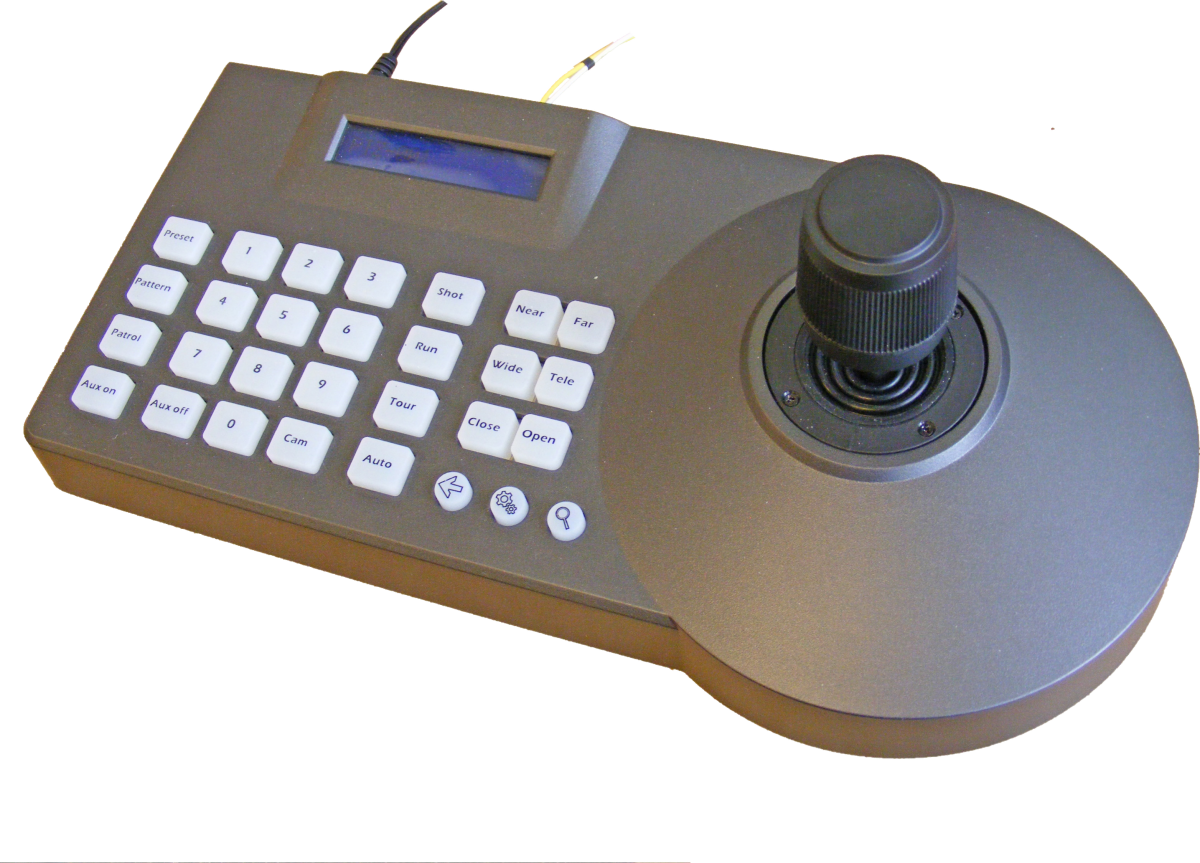 Typical off the shelf Pelco Controller

Download PDF