Model SSB-HDZ Colour Zoom Super Spyball with 1080p Video
Model SSB-HDZ Colour Zoom Super Spyball with 1080p Video
Submertec`s revolutionary Spyball combines a remote control underwater video camera with pan and tilt unit in one compact assembly that can rotate to look in any direction – without restriction.
The new Super Spyball is a completely new development that builds on the success of the original version but with significant changes to enhance performance, reliability and functionality. (They are NOT interchangeable)
Positional feedback on the pan and tilt motors provides the ability to move the camera by angle as well as speed. Pan and tilt speed is automatically reduced as the lens is zoomed in to ensure fine positioning even when zoomed in. 
Left / right and up / down limits can easily be set as required. Multiple camera positions can be saved as presets together with zoom and focus settings for automatic return as required.
This model is fitted with a 1080p HD colour zoom camera with an HD-TVI video signal for use with cables up to 200m long. 
 
HD-TVI monitors and DVRs are readily available or simply convert to HDMI / VGA.
Control of all Super Spyball functions is via Pelco-D protocol and additional non standard commands are incorporated to access special features that are not included in standard Pelco-D.
 
Text can be embedded in the picture to identify camera location, number etc.
 
Improved shaft design and seals have been combined with internal water and humidity detection to provide on-screen advance warning that maintenance is required.
 
External Spyball parts are machined from solid Titanium and blue Acetal Co-Polymer to ensure long and corrosion free service in seawater. Use of an 8 pin wet mateable connector allows the cable to be connected even in adverse weather or even underwater if necessary.
Model SS-CPI-2 Inspection Control Unit provides control, display and recording in a single portable unit.
The SS-CPE Pelco interface Unit can be used to allow connection to most standard systems including a simple desktop controller. An integrated converter provides HD-TVI and HDMI connections for display and record as required.
Alternatively, a robust custom control system can be produced for marine aquariums and zoos to allow operation by the public. Hidden controls can be incorporated to allow owners to preset the system as required.
SUPER SPYBALL Model SSB-HDZ SPECIFICATION
| | |
| --- | --- |
| Dimensions | 160mm diameter sphere. (6.3 inches) |
| Weight | 3.2Kg (7.0lb) in air 1.0Kg (2.2lb) in water |
| Depth Rating | 300 Metres (1000 feet) |
| Movement | 360 degree both axis-variable speed |
| HD Video | 1080p / 720p @ 25fps or 30fps |
| Video Format | HD-TVI |
| Lens | 10x optical zoom / up to 32x digital |
| Control Protocol | Pelco D via RS485 |
| Baud Rate | 9600 or variable 2400-115200 via interface board |
| Power Required | 24vdc / 40w max |
---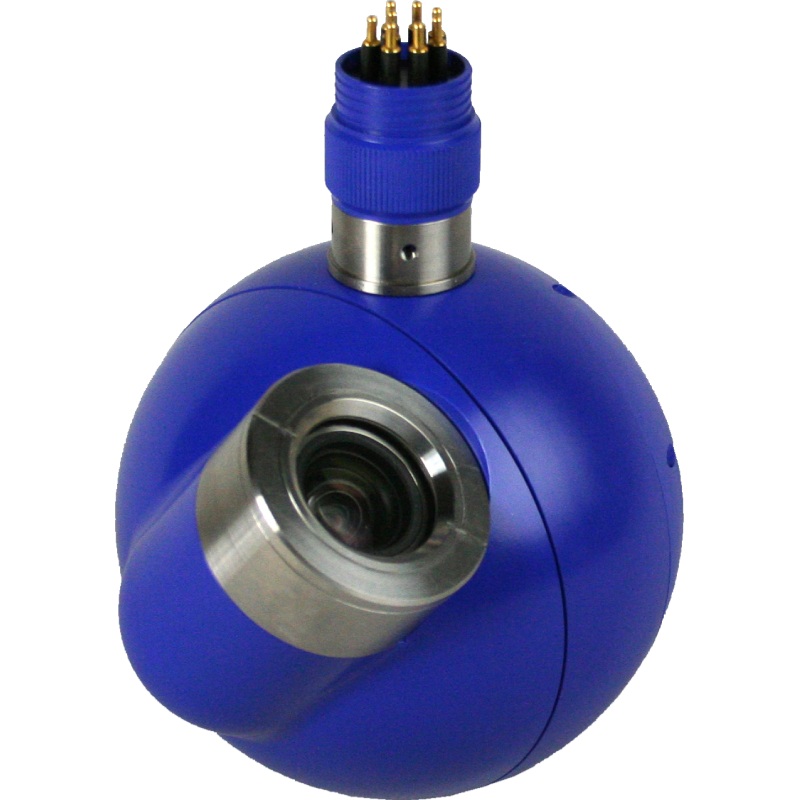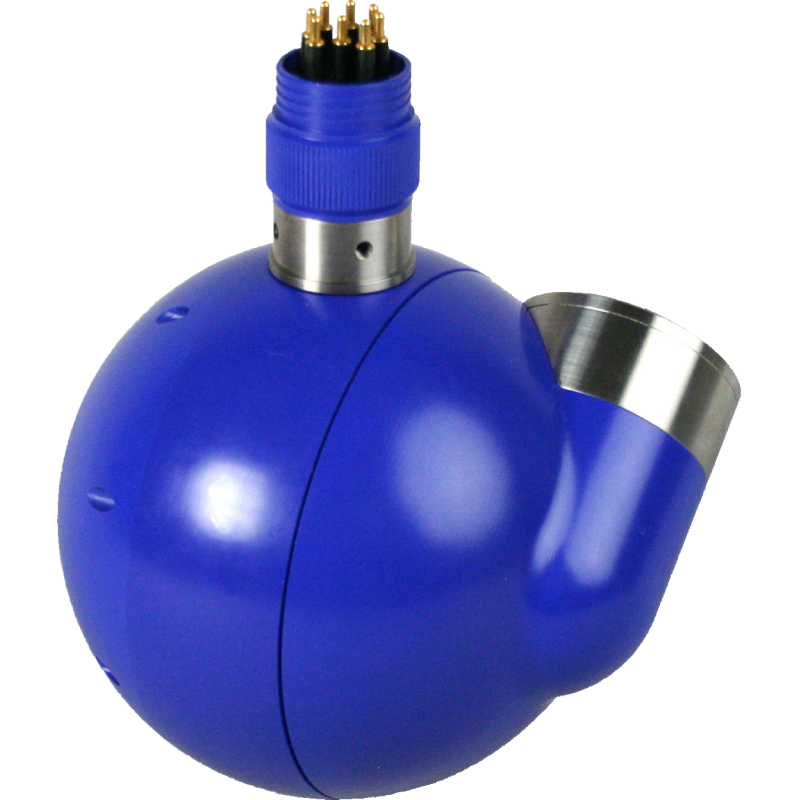 Download PDF