Spyball Model SCBP – Battery Portable Control Unit
Spyball Model SCBP – Battery Portable Control Unit
Weighing less than 13 Kg and housed in a rugged, Plastic Pelicase, this unit provides a very simple way of using the Spyball in remote locations where operation from battery and in adverse weather is required.
Very portable at only 12.75Kg
Weather Resistant.
15 inch Monitor-Full sunlight viewable!
Output for external Video Recorder
Input from external Video Source
Joystick Control for Spyball
Wet Mateable Connector for Spyball Cable
8 hours operation from internal re-chargeable battery
Socket for operation from external 12 volt power.
A 15 inch video display mounted behind a scratch resistant Polycarbonate window displays a clear and bright image from the Spyball camera. Colour or Monochrome Spyball cameras can be displayed.
The very rugged joystick gives proportional control of the Spyball to allow smooth speed control of pan and tilt movement.
Internal circuits monitor battery voltage and automatically shut the controller down when the voltage falls to a preset level to avoid over discharge of the battery. The charger supplied will re-charge the battery overnight ready for use the next day. Where extended operation is required the unit can be connected to an external 12 volts supply.
Operation in rain is not a problem providing the unit is not stood in water and that it is dried off after use and stored in a dry environment.
This unit is particularly suited to use on fish farms where its durability, ease of use and the ability to use the unit in bright sunlight without the need for shielding makes movement between cages or operation from small boats very easy.
The SCBP-I version has additional controls for operation of an Inspection Spyball model SB-CI
An AC portable version model SCAP is also available if battery operation is not required.
Spyball Model SCBP SPECIFICATION
| | |
| --- | --- |
| Dimensions | 490mm wide, 394mm deep and 190mm high (when closed) |
| Weight | 12.75Kg with 8 hour battery fitted / 10.25Kg with 4 hour fitted |
| Power Supply | Internal battery or external 12vdc at 3 Amps |
| Display | 15in sunlight viewable colour active matrix TFT LCD |
| Controls | Joystick, Video in / out, Power on / off |
| Connector | 8 pin Seacon or Impulse wet mateable to Spyball cable |
| Video | Composite Video out or in via BNC connectors |
---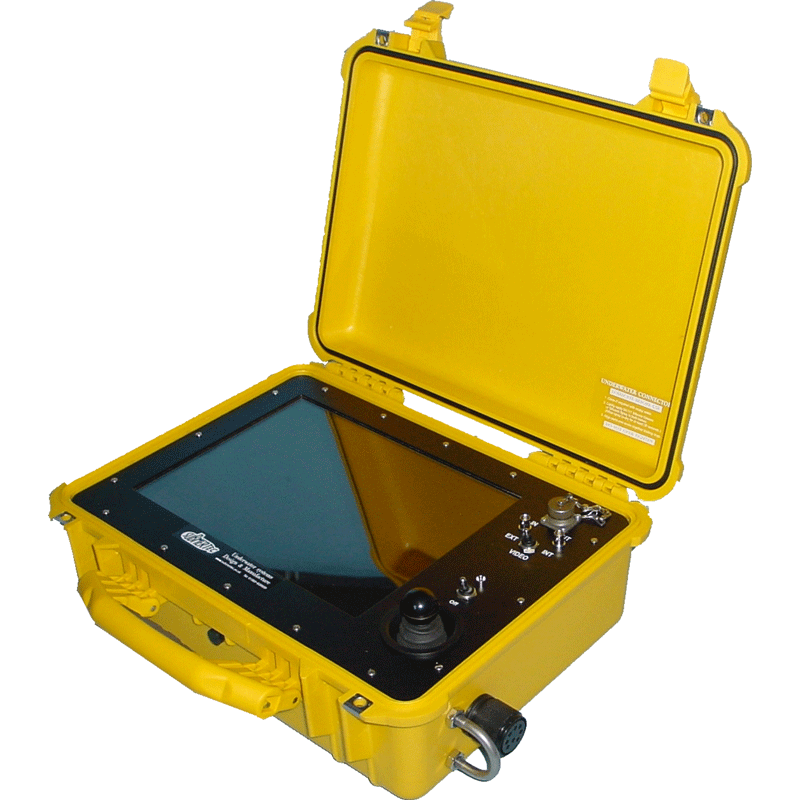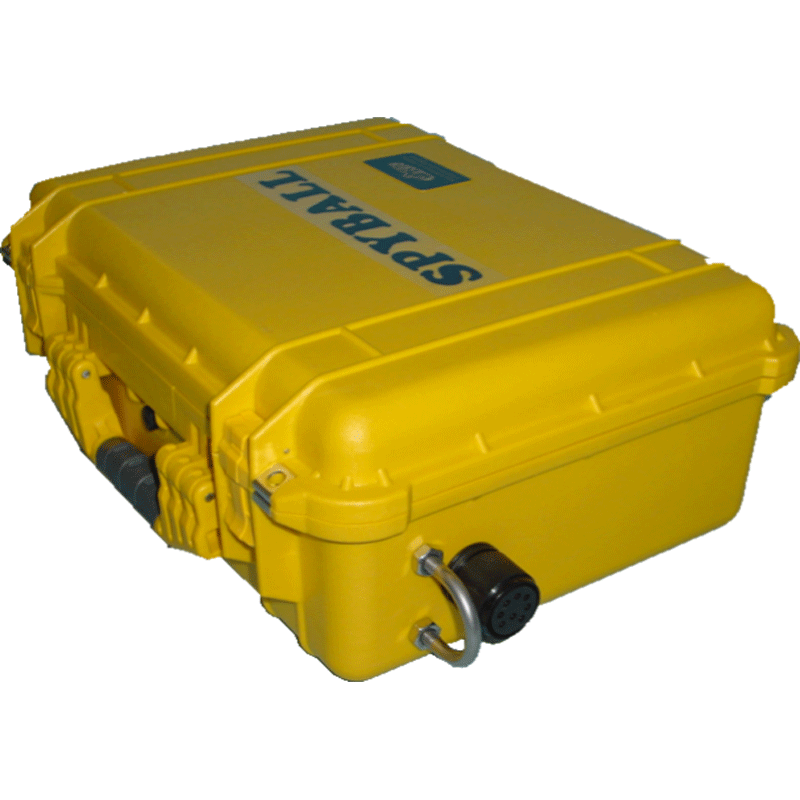 Download PDF